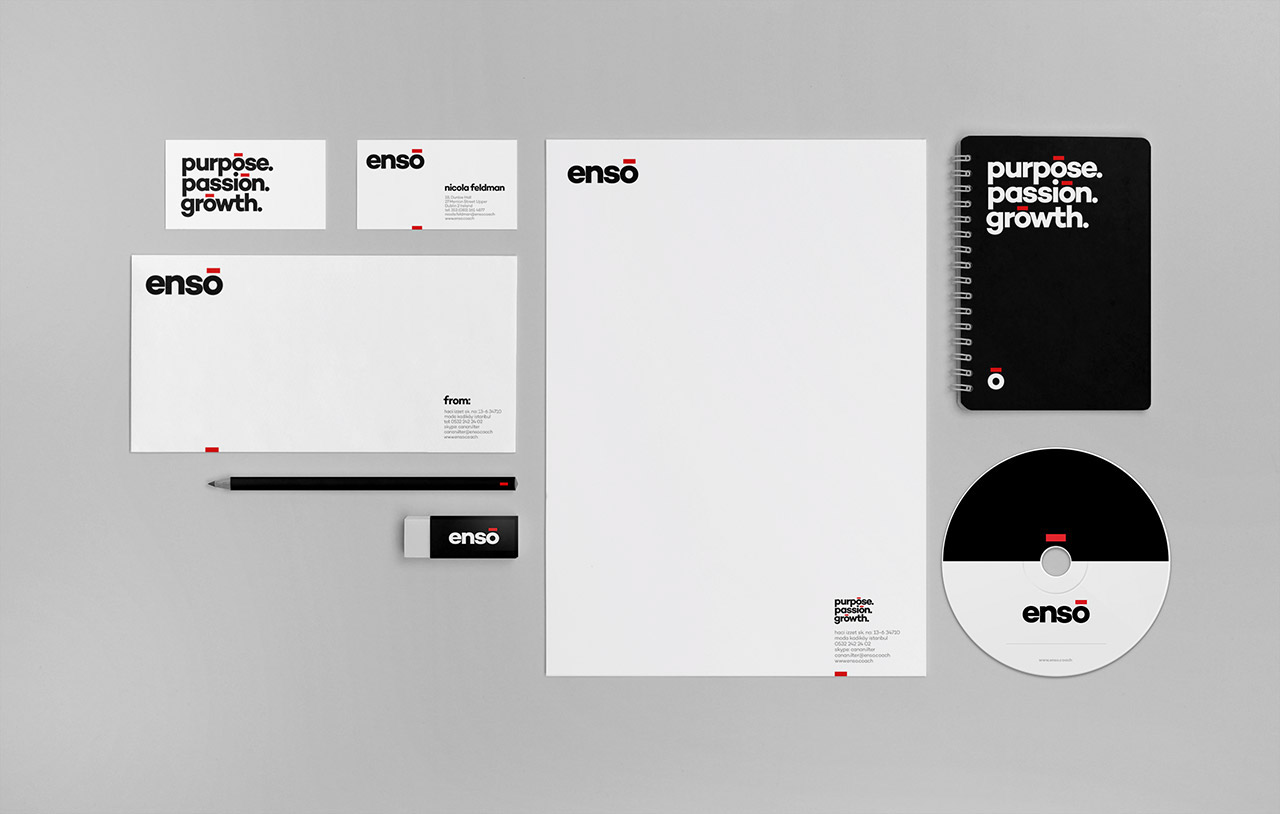 Ensō symbolizes enlightenment, liberation, strength and creativity. Ensō is one of the most powerful representations of minimalism.
In Japanese art, you often see the red hanko in the corner of the artworks. It is a signature, a mark that you leave behind, after you create your art piece.
On this logo, the red stripe is Enso's minimalist version of hanko. Its signature.